Why You Should Be On Social Media
What's the big deal with social media and why should I get into it when I barely have any time to do my daily life?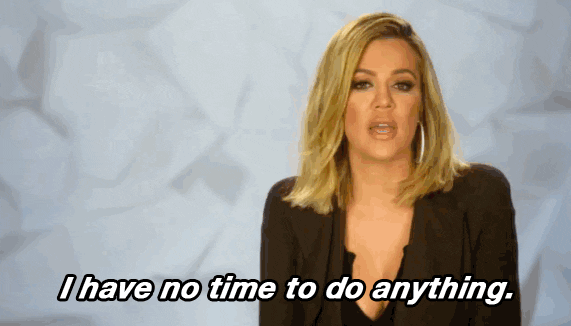 Source: giphy.com
If you can relate with that question-like-statement, I am really glad you are here.
I'm here to show you what you're missing out on, organize your marketing efforts and get you to build a stronger brand presence for your business using social media.
Before we get all into it, let me guess why you're visiting this humble blog page.
Is it because you see the immense growth in the social media world and you're starting to wonder how it'll play out for you and your business.
OR..
You have been putting in some hours with a little online presence but have never seen any real benefits, and that makes you wonder if you're missing the point or if it's even worth the time and money.
It doesn't matter why you're here at this point. Keep reading and allow me to help you explore what a difference social media can make for you and your business.
Priority in the dental world (upfront) is not in how many followers, likes or views you have on social media. It's in the activity of growing your network of genuine interests for you and your business.
Give yourself some room to get known online. Social media is not meant to give you overnight success. It's here for people and businesses willing to share, engage and genuinely care to network with others online.
Lately, I've gotten myself into some deep minimalism movement in my home. This meant I had to get rid of a bunch of junk (clutter) by donating, selling or giving away what I once spent money (lots of money) on.
It also meant my family and I will no longer buy "stuff" that we don't absolutely need going forward.
Boy, was this a big shift in our mindset. I think my kids (all four of them) are still wondering what's gotten into mom.
Nothing's gotten into me. I've made a choice to exit from "stuff" collecting and enter the study of opportunity cost of what I've been missing out on - like saving money.
In the same way, we need to feel the need to have a mind-shift on social media.
What is the opportunity cost of you missing out on social media, while big brands we all recognize are hiring social media specialists for each channel?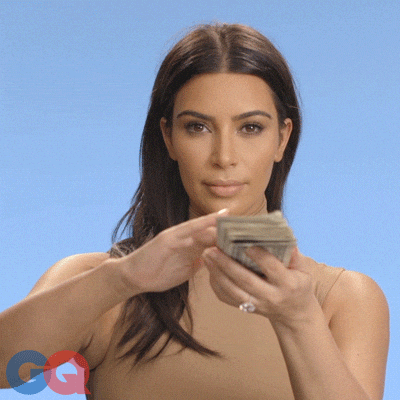 Care to join me on a quick mind-shift?


Let's talk about Kim Kardashian and her family for a minute. Who in the world knew about her or any of her sisters, mom and her step-dad before media took over? Take a look at her profile on Wikipedia.
Source: Wikipedia
Her main description is "American media personality" before anything else she's got going on (business, actress, stylist, etc). Kim Kardashian built her enterprise solely on social media. This has even started a trend where nobody becomes somebody making products and selling out within minutes of launch.
Social media is that powerful. Here's another screenshot talking about how much money social media influencers make with just one (wt..) post.
Source: vox.com
I'm not saying you need to become an influencer. I just want you to see the strength social media has.. it's enough to make a career just by actively posting online.
Do you know BTS?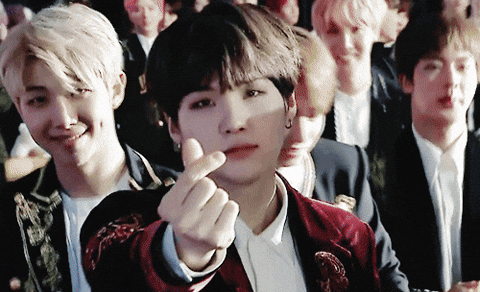 Source: giphy.com
BTS, also known as the Bangtan Boys, is a seven-member South Korean boy band formed in Seoul in 2013. According to billboard.com, "in 2018, BTS became the first act ever to lead Billboard's Social 50 chart for an entire year." Their world tour concert tickets literally sell out within 5-10 minutes.
Let me share with you how they got this popular all over the world.
Just how did they get so famous?
The producer that made this boy band was a poor company with no famous acts that was making any kind of good income for them. They had these boys actively practicing for years to debut at one point. With little to no real money to promote this band, the producer and the boys started uploading their rehearsal videos on YouTube.
This was the start of their fame.
You (we all) have the power to get the word out that we exist and that we are open for business.
.. that whatever problem they are going through, we can help them (that's the sales $$).
So whip out your cell phones and let's hop on.
My method was created with you, dental pros, in mind. Follow my step-by-step social media guide from Planning, Contents to Schedule Posts.
It's designed to become super social, spending only 3-hours a week or less. It's so comprehensive and the best part is, you can do-it-yourself, delegate to one of your team members or to your significant other (like the better half I am-- for my husband, @seanhancdt).
Take no more that 3-hours once a year (to plan out the whole year's worth of social media marketing)

2-hours a week (to plan out your weekly- precise details and produce your contents)

10-minutes a day (to engage aka "socialize", grow and monitor your online presence)